Main content starts here, tab to start navigating
Challah Series
INTRODUCING THE FIRST CHALLAH COLLABORATION
We're incredibly honored to present our first challah collaboration series with some of our favorite local restaurants and culinary personalities. After 93 years, we thought it was time to get funky. Hope you dig them.
Limited quantity available in-store only, excluding shops on the Lower Level at Grand Central Terminal (near Track 103) and in Parkchester, the Bronx.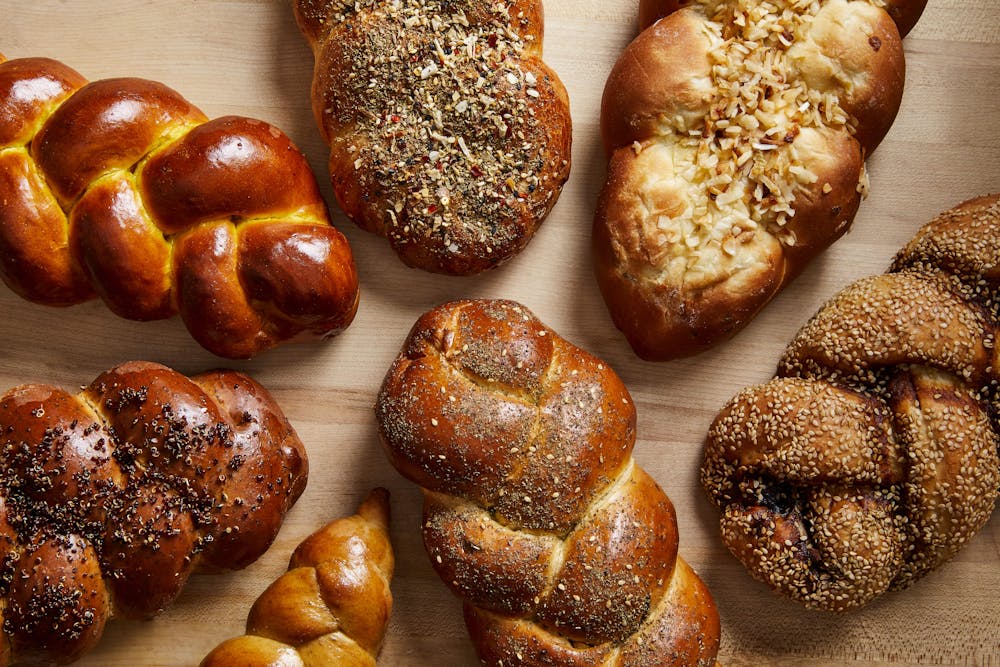 12/3 - 12/8: Israeli Everything Challah with Adeena Sussman
Adeena Sussman is the author of Sababa: Fresh, Sunny Flavors From My Israeli Kitchen, which has been named a Best Fall 2019 cookbook by The New York Times, ‪Bon Appetit‬ and Food & Wine. Adeena's recipes and writing have been featured in The New York Times, The Wall Street Journal, Food & Wine, MarthaStewartLiving, and many other publications. Adeena cooks and writes in Tel-Aviv, where she lives in the shadow of that city's Carmel Market with her husband, Jay Shofet.

12/10 - 12/15: Coffee & Quinoa Challah with Llamita
Llamita is a daytime sandwich shop and a nighttime dinner destination. Located in the West Village from the team behind Llama Inn and Llama-San. A comforting and casual approach to Peruvian cuisine. Sandwiches that pack flavor and Peruvian classics like if your abuela made them.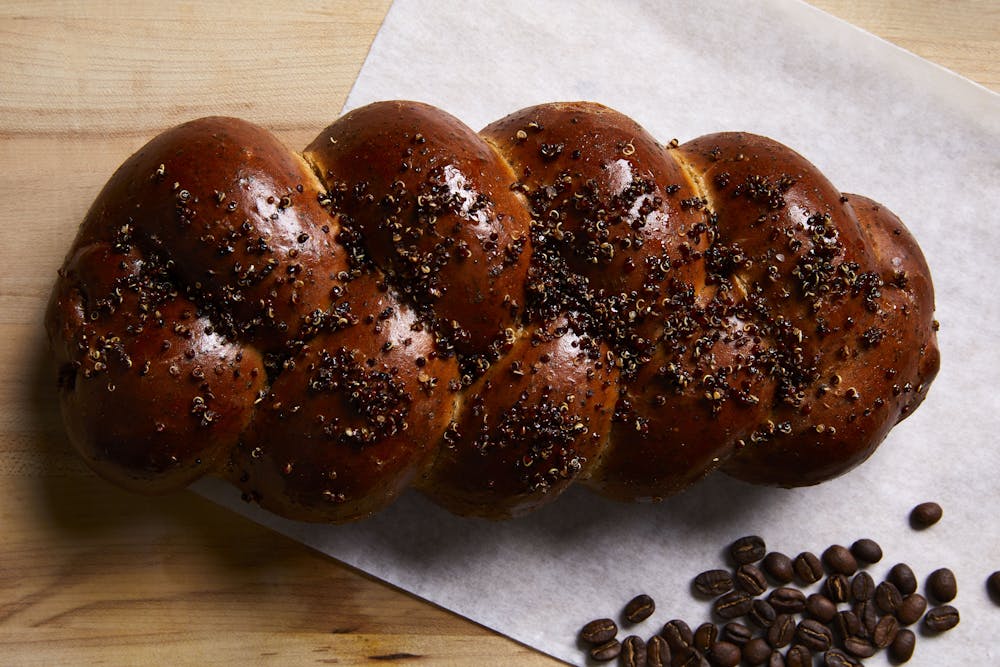 12/17 - 12/22: Tahini & Date with Seed + Mill
Seed + Mill is a women-led food brand that aims to breathe new life into old fashioned indulgences. They use high-quality Ethiopian sesame seeds to produce their artisanal halva (available in over 25 innovative flavors at their Chelsea Market flagship), tahini and other sesame seed-derived goods.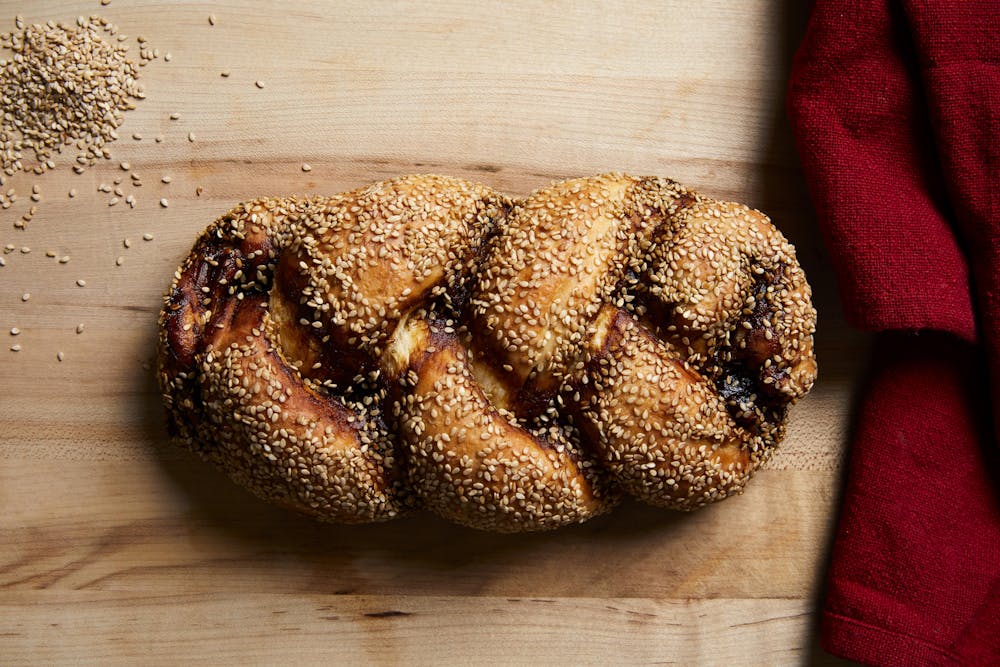 1/14 - 1/19: Za'atar & Pistachio Challah with Sahadi's
Sahadi's is the third-generation, family-owned business offering ancient grains and spices; over 200 bulk bins of freshly roasted nuts, dried fruits and imported olives; old fashioned barrels of coffee beans; specialty cheeses from around the world; and prepared foods made daily, like hummus, tabbouleh, kibbeh and kebabs.

1/21 - 1/26: Scallion & Fried Shallot Challah with Win Son
Win Son restaurant and bakery in Brooklyn serves Taiwanese-American food with the goal of promoting dialogue and a better understanding of regional history and cultural identity.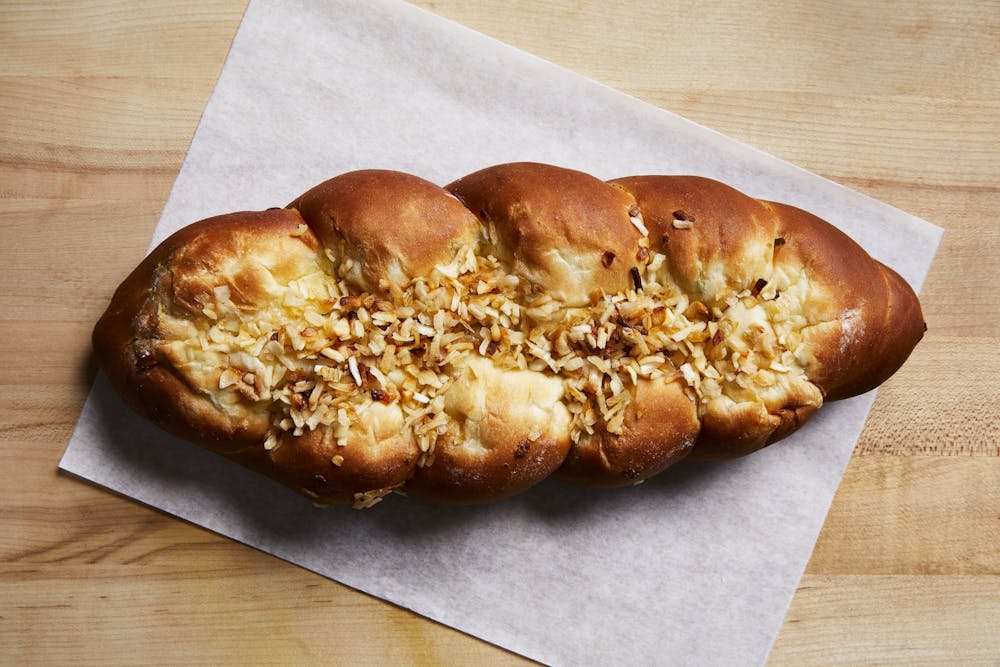 1/28 - 2/2: Turmeric & Miso Challah with La Boîte
Lior Lev Sercarz is the chef, spice blender and owner of La Boîte, a biscuit and spice shop in New York, which has been featured in a variety of publications including The New York Times, Vogue, InStyle, Rachael Ray Every Day, Food & Wine Magazine and the SAVEUR 100.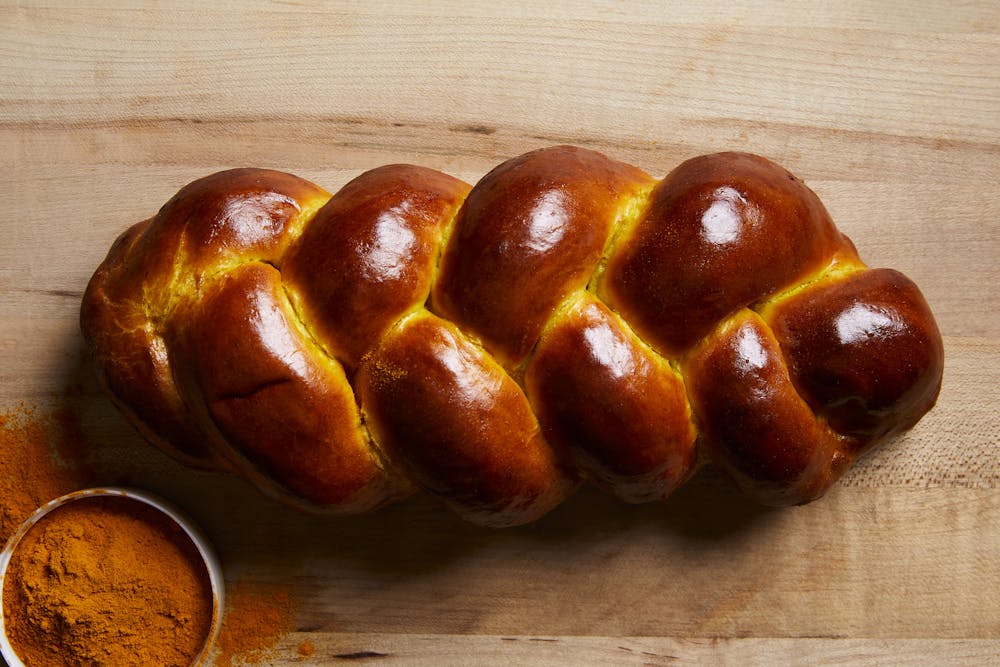 2/4 - 2/9: Potato & Dill Challah with Ben Daitz of Num Pang Kitchen
Ben Daitz is chef and co-founder of Num Pang Kitchen, a New York and Boston-based, quick-serve restaurant specializing in Southeast Asian-inspired sandwiches, bowls, soups and salads.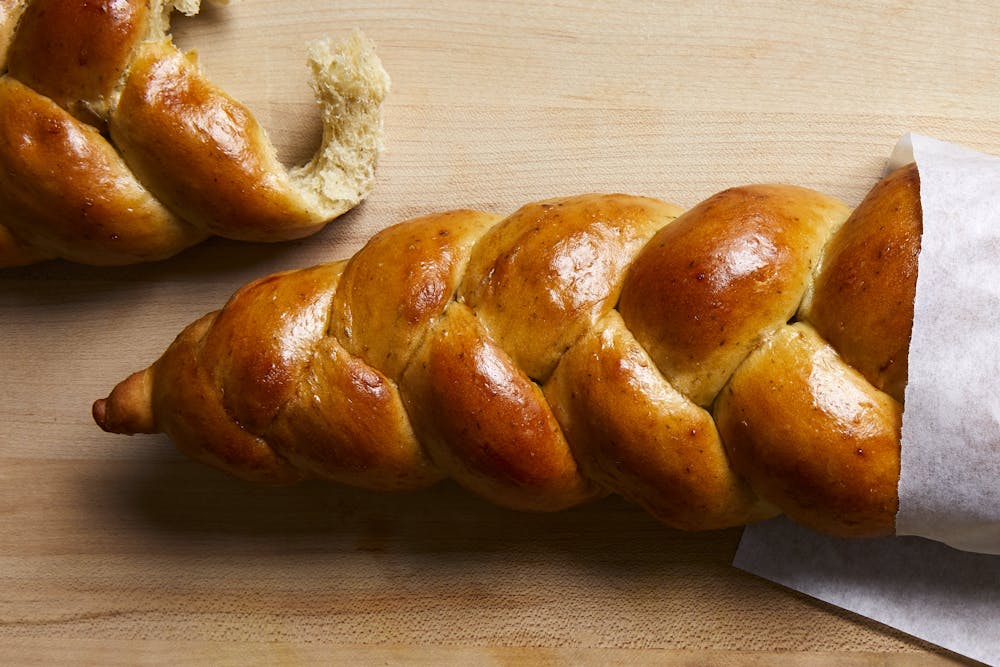 2/11 - 2/16: Chocolate Challah with Jacques Torres
Jacques Torres, fondly referred to as Mr. Chocolate, was the first artisan chocolatier in New York City to pioneer the bean to bar movement. First opening in 2000, there are now seven retail locations of Jacques Torres Chocolate throughout New York City. Jacques has released three cookbooks, hosted Food Network's "Chocolate with Jacques Torres" and is currently a Head Judge on the Emmy-nominated Netflix show "Nailed It!"